Latest News
SEE THE WINNERS FROM THE OH MY BLONDE CONTEST!
---
---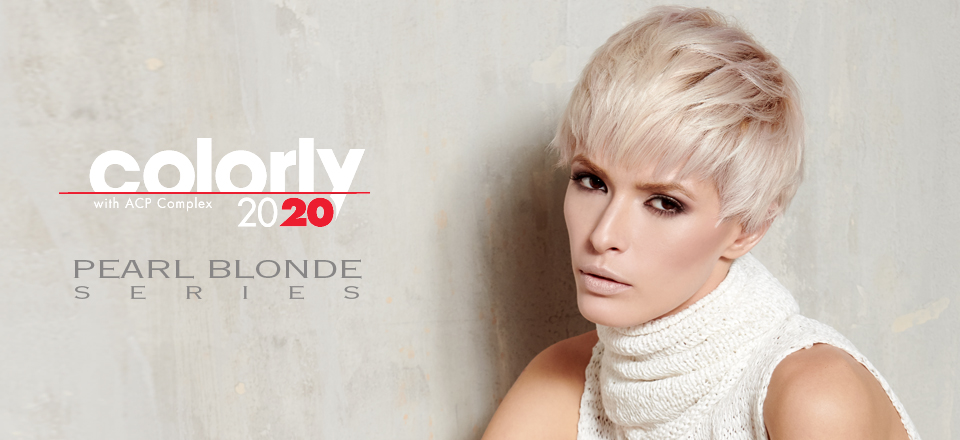 PEARL BLONDE SERIES
From the lightest shade of blonde to rose blonde hues, illuminate every blonde woman with sensual charm. The pallet of pearly blondes contains a composition of a variety of cool shades: ash and pastel with iridescent properties.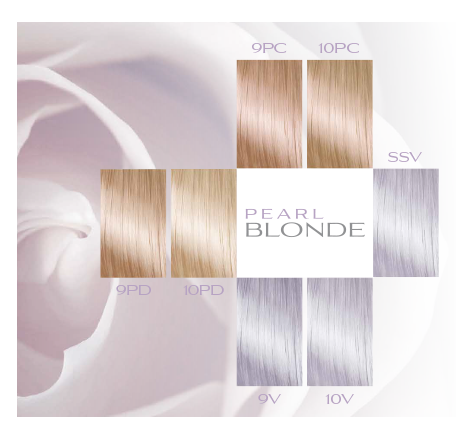 ---

GREAT COLOR STARTS WITH GREAT VISION
Join ITELY HAIRFASHION's International Team for an exciting LIVE experience featuring the latest, most innovative & original designs being created in the United States and Italy. Learn new original ideas and techniques with an infusion of today's trends.

FEATURING: IVAN PESERICO, ANTONIO MARTORELLI, LIA HALL, DANIEL KEANE, NICK TROMBETTA and EMCEE GARY TENORE

JOIN US
Sunday November 11, 2018
Crowne Plaza Hotel White Plains
66 Hale Avenue
White Plains, NY 10601

11:00 a.m. - 4:30 p.m. Lunch is Included

Tickets: $100 | CALL: 1-800-621-4859 For Tickets.


---

ATTEND VANITY TECHNIQUE CLASSES FOR FREE
WITH PREMIERE PHILADELPHIA ADMISSION
Our artistic team is getting ready to showcase the North American Vanity Collection for the Fall season!



BOOTH 645 | CLASS ROOM 118A | SUN, MON 11:30 - 12:15
---

ULTRA FAST TONING WITH EZ-TON
WHAT IS EZ-TON?
EZ-TON is a color application method and system that combines the highest quality products with a unique delivery system. EZ TON is designed to enable you to perfectly blend tones in a time efficient manner. ITELY HAIRFASHION N.A. Inc. invites you to experience EZ-TON... the Ultra-fast toning process. You and your clients will love the results from DelyTON's perfect blending! EZ-TON offers everything you need to create the hottest beautiful summer tones including:
8 delyTON shades (7CL, 8CL, 8DM, 6CF, 7CF, 8C, 9C, 9A)
1 DelyTON Activator
1 Applicator Bottle
1 After Color Shampoo
1 Color Xtend Mask

Get EZTON today! Contact your Distributor or call 1-800-621-4859 for more information.

Ideal for several types of color application including:
Corrective work
Color
Toning
Low light
---
NEW ARTISTIC DIRECTION
ITELY HAIRFASHION N.A. Inc. is pleased to announce Nick Trombetta as newly appointed North American Artistic Director. A combination of Nick's vast company experience, personality, ability to connect with his peers and innovative approach to his craft make him the perfect choice for this role.

As Artistic Director, Nick will be responsible for training a creative team by developing younger artists with the values, teaching methods and philosophies of the company. He will guide our team in developing a fashion forward presence on social media to share our core vision of creating the future of beauty in the world.

It is our sincere pleasure to see Nick acheive this level of success within our company and we are excited to see what he brings moving forward! Please join us in congratulating Nick Trombetta as our new North American Artistic Director!
---
INTRODUCING INTENSE MATT AQUARELY SHADES
Intense Matt shades are designed to counterbalance red/orange/yellow melanin in dark bases. They Nourish the hair with wheat proteins and soften golden highlights, creating a translucent and matt effect.

---
BRAND NEW INTENSE REDS IN COLORLY AND AQUARELY
The Aquarely and Colorly 2020 lines are now enriched with 5 vibrant and intense shades of red, from copper to purple. Intense, fiery and vibrant colors that lead to a completely customized service. Your red formulations will be unique and special.
---
INTRODUCING THE NEW 2018 NATIONAL SUPPORT TEAM MEMBERS!
ITELY Hairfashion is excited and proud to introduce our new National Education Support Team! This new team will be guided by our National Team members to pioneer exciting and engaging programs as the professional beauty industry moves forward. They represent the Future of Beauty in the World as they prepare their skills and refine themselves to join the ranks of the National Team! Get to know our newest members below...
KARIANN POWELL

Kariann Powell has been a regional educator for Itely Hairfashion for several years throughout New England. As a colorist/stylist for over 25 years, she continues to share her passion with stylists and clients at her salon, Market Hair Studio in beautiful downtown Newburyport, Ma.
Taking inspiration from the constantly changing colors and textures of the seasons, she encourages her clients and stylists to play with new colors and shapes to enhance their own unique beauty. Devoted to education in the industry Kariann is thrilled to be a part of the Itely Hairfashion National Education Team.
---
APRIL BEAN-ANDERSON

April Bean-Anderson is a former salon owner and current booth renter with over 20 years experience. Color is my specialty. I have trained with Redken, Farouk, Wella, Retro Hair, Beth Manardi, Crew, Aquage, Matrix and Itely Hairfashion. Continually working behind the chair allows me to experience the advantages of using Itely Hairfashion products.
---
ERIN HOCKETT
A stylist, colorist and mom to an exuberant 3 year old.

After cosmetology training,  Erin began working with various beauty companies in training and education. Erin makes a difference, daily - behind the chair for hair clients, her main aspiration is to help others grasp, enjoy and utilize hair color as a means to create art & beauty. She specializes in melding color and design work to create the perfect looks for her clients. Continuing her education is extremely important to her. She now calls Itely Hairfashion home and family in this industry and can't wait to share it all with you!
---
ERIN OVERSTREET

Erin started her career in Texas, where she was fortunate to work with 2-time European World Champion, Daniel Ruidant, at Daniel's Coiffure. This is where she honed her artistic skills, and was introduced to Itely Hairfashion.

Erin went on to become a Certified Technician in 2009. Since then she has traveled nationally sharing her knowledge at classes and her skills at shows! In 2015, Erin started answering calls for Itely Hairfashion's North American Technical Hotline. She was recently invited to become part of the newly formed National Support Team, and is looking forward to sharing the newest products with clients!
---
KERRI SPENCER

Kerri M. Spencer,  born and raised in the Midwestern state of Indiana. Mom of 3 daughters, Glammy of 4 granddaughters, and, wife to her rock, Anthony. She has been practicing and sharing with others for over 30 years.  Her love of the beauty industry began at her family owned Cosmetology school in 1986. Her passion for assisting others to become successful stylist and salon owners is what drives her to share the art and science of Cosmetology, specifically in the categories of: hair color, extensions, and, salon business principles. Kerri believes, the greatest legacy of her professional career, is the "success" of those she has been able to touch through her experience, education, and, personal journey. 
---
HEATHER GORDON

Heather Gordon, owner and hair designer of HG Salon in Michigan, is a savvy business owner who has a positive impact on her small community. Her dedication and commitment to the hair industry has led to the extreme success of HG Salon. Heather has been a supporter of Itely Hairfashion for over 8 years attending their numerous certification programs.  Heather uses her education and passion to influence young women entrepreneurs and supports team members who want to further their education and become successful in all aspects of life. She is co author in the International best seller, Empowering Women To Succeed and was involved in the operation of the Mrs.United States Beauty Pageant. She is currently studying to become a board certified colorist.
---
KIM VEZZA

Kim's love for the beauty industry began as an assistant over 25 years ago. Kim brings a solid understanding of the salon business as a former salon owner in the Pittsburgh area who understands the unique inner workings of the business. Kim currently specializes in corrective color work and works closely with ITELY Hairfashion in multiple aspects of the business. Kim's diverse approach to her career and passion for the industry makes her a welcome addition to ITELY Hairfashion's National Support Team!
---
NANNETTE PETERS

Nannette Peters is a color educator, stylist, and hair artist with an excess of 25 years experience. She is the owner operator of Classic Couture Hair Studio, a successful upscale salon located in Wheeling West Virginia. Nannette's expertise and innovation has not gone unrecognized as she is a National Educator for world renowned Itely Hairfashion, a global trend setting hair color and styling product company.

Nannette takes great pride and pleasure in sharing her love, passion, and creative artistry for hair design with both her peers and her clients. She especially loves sharing her experience and insight and love of color with ambitious stylist wanting to expand their knowledge and careers.
Nannette's firm belief is that hair is, in essence - a blank canvas, within which stylists are free to create art through the use of innovative color and cutting techniques. Nannette always reminds her colleagues, every set of eyes are unique and sees a painting differently. It is this philosophy that inspires Nannette to not only love hair design and color but inspire others in her field to do the same.
---
IMELDA GOMEZ

No matter how you feel, get up, dress up, show up and never give up!

My name is Imelda, my passion for beauty started in my early teens, will to do everybody's hair. It was not long until I went to cosmetology school in Houston, Tx and specialized in master of color.
I've been in this industry for more than 20 years and one of my goals is to make my clients look and feel beautiful. "Their smile is like the cherry on top of a cake!"
---
---
REVISITING RIFLESSI - THE COLOR RENEWAL MASK MAKEOVER

BRING NEW LIFE TO YOUR COLOR!
Riflessi is available in a range of nine fashionable shades in a scented conditioner suitable for all hair types and all needs.
---
Introducing PURITY DESIGN MASTERPIECE!
Sculpt - Texture - Gloss


Itely Hairfashion N.A. is proud to offer the Brand New Purity Design Masterpiece Line! A complete line designed to fit any styling need! A perfect product to create a personal masterpiece!


Sculpt


It creates masterpieces that stands the test of time. Ideal for defining, sculpting and creating irresistible styles.


Texture


It models and shapes real masterpieces. Ideal for creating all kinds of style: retro, extravagant or natural looks.


Gloss

A bath of light for a shining style. Ideal to illuminate and enlighten every look.
---
Introducing Matt & Smoky series in COLORLY 2020!
experience tonal bliss


The innovative ACP Complex™ prolongs the intensity of the colour
Ideal to neutralise golden highlights and tone lightened hair
11 new shades that can all be mixed together
Translucent and matte effect to keep up-to-date with the latest fashion trends.
Itely Hairfashion N.A. has begun shipping the COLORLY 2020 Matt and Smoky Series

---
Models Wear Itely Hairfashion in Albanian Fashion Week NY
On Sunday, March 27, 2016 top designers will present their latest collection at the prestigious Albanian Fashion Week in New York. The executive of Albanian Fashion Agency, Mrika Krasniqi, the organizer of the event is excited to collaborate with Itely Hairfashion during Albanian Fashion Show. www.albanianfashionagency.com "We were looking for a brand that can push the boundaries of style and fashion. This is what gets us excited in working with Itely Hairfashion, a superb brand that is committed to creating inspiring and innovative looks for today's modern and chic woman," said Mrika Krasniqi, CEO and Founder of Albanian Fashion Week in New York.

"We are very excited to participate in this first of a kind event. As an Italian Company we embrace fashion and how it reflects in Hair, Clothing, Art, Food, and lifestyles from all over the world. To compliment all of the wonderful fashions at the Albanian Fashion Week, we're thankful for the opportunity to be featuring our Colorly 2020 Permanent hair color along with Purity Design styling products and our newly released SynergiCare Smoothing Products at the event," said Jim Sangermano, Managing Director of Itely Hairfashion.
---
MILANO STYLE LINE - THE NEW FASHION

Milan means fashion, innovation, tailoring, customization: the same values that we find in Milano Style Line, the new Fashion Collection by Itely Hairfashion, designed to surprise customers with renewed creativity.

Milano Style Line presents a rich set of multi-tone color proposals, stylish cuts and elaborate hairstyles for her and him: the elegant box contains 88 page magazine, including 9 detailed step by step and a DVD to discover new styles trends.

The main goal of artistic creativity is to personalize the look: cut, color and styling are tailored to the client, creating a style whose details are carefully studied like a haute couture garment. Here the expert advice of the hairdresser has a crucial role, entering the world of each woman, guessing her dreams and personality. Color is the main protagonist.

Fashion, design, creativity, avant-garde: every theme leads back to Milan, in the same city where, in 1987, Itely Hairfashion was born with a winning vocation to color the world!